Our Rabbi Emeritus
Our Rabbi Emeritus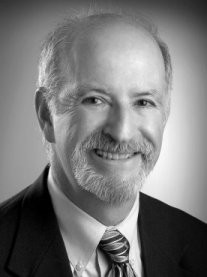 Rabbi Robert H. Loewy is the Rabbi Emeritus of Congregation Gates of Prayer in Metairie, LA. He assumed that position in July of 2018 after serving as our Rabbi since August of 1984. Prior to that, he was the Assistant and then Associate Rabbi of Congregation Emanu El in Houston, Texas for seven years.
Rabbi Loewy is a native of Hempstead, N.Y. He received his B.A. degree from Cornell University in 1972, M.H.L. degree from the Hebrew Union College - Jewish Institute of Religion in 1975, and was ordained as a Rabbi from that institution in 1977.
In addition to developing an active synagogue program, Rabbi Loewy is a leader with the East Jefferson Interfaith Clergy Association, board member of the Jewish Community Day School, Henry S. Jacobs Camp, New Orleans Women's Shelter, Jewish Family Service and the East Jefferson General Hospital Pastoral Counseling Program. He is a Chautauqua Society Lecturer at Loyola University.
In addition he has been President of the Southwest Association of Reform Rabbis, of the Greater New Orleans Rabbinic Council and New Orleans Jewish Days School, Chairman of the Community Relations Committee of the Jewish Federation of Greater New Orleans, Officer and Program Chair for the Central Conference of American Rabbis, Secretary of the Greater Houston Rabbinical Association, Board member of ARZA and Dillard University Center for Black/Jewish Relations, and Jewish Chautauqua Society Lecturer at University of New Orleans.
Rabbi Loewy is married to the former Lynn Rosenfeld and has five children, Karen, and her husband David Widzer, David, Sara and Mica and two magnificent grandchildren- Judah and Elisheva.
Sun, May 31 2020
8 Sivan 5780
Tomorrow's Calendar
---
Friday Night
Shabbat Day
Torah Study

: 9:15a
Shabbat Morning Worship - Online

: 10:30a
Upcoming Programs & Events
---
This week's Torah portion is

Parashat Naso
Fast of Tammuz
View Calendar
Sun, May 31 2020 8 Sivan 5780